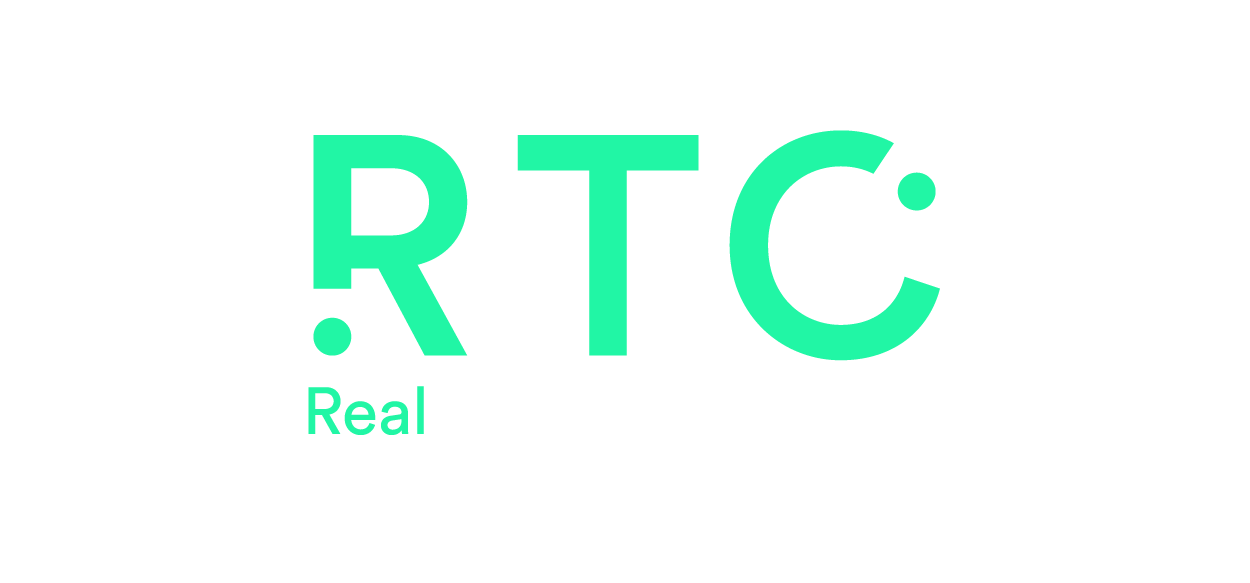 It was wonderful to participate in the program this year! I sincerely enjoyed it – it was a very professional remote experience for speakers. I'll be taking some notes for how we can prepare our own contributors at SIGGRAPH 🙂 –
Callie Holderman
2021 Immersive Chair at ACM SIGGRAPH | AR/VR/XR Creative Technologist

It was a pleasure speaking at the event, and participating in the session's panel.
Thanks for the great organization – I'd be more than pleased to contribute again next time
Max Limper
CEO – DGG
I just wanted to send you a quick note to congratulate you for the excellence in this edition of the Real Time conference, you guys have gone above and beyond. Congratulations to all the team, these things are not easy, but it looked some seamless that it seems like you've been doing it for years. Congratulations on another fantastic RTC. As always, incredibly well produced with high-quality, well-curated content/speakers. Thank you for including me, and I am grateful to have been part of the event!
Evan Goldberg
Manager, Technology Innovation Research – The Walt Disney Studios
Congratulations to your entire team on a successful RTC! It was an awesome three days!
Stephanie Raney
Field Marketing Manager – Epic Games
I feel so grateful to be part of the real time community and to be able to talk to others innovating and creating with the technology, thanks to events like this bringing everyone together. Every year my mind is blown and I'm already looking forward to November for the next RTC!
Julia Lou
Lead Unreal Engineer – NantStudios
What a fantastic event! You must be so proud!
Jeffrey A. Okun
Past Chair & current Treasurer – Visual Effects Society

Thanks once again for having me and the rest of my colleagues, what a fantastic show!
Karl Woolley
Global Real-Time Director, Immersive & IA – Framestore
RTC is such an important conference as the industry evolves and adapts to the new challenges and opportunities of Real-time. It is such a great time to be alive and working, and in such a great creative community.
Mike Seymour
Ph.D. – Researcher & Lecturer Sydney University BIS
Thank you for the invitation and all the hard work in putting together such a successful conference and line up.
Guillaume Gouraud
Co-Founder – Stylé
Thank you team RTC! It was a great event and big achievement – well done! We're very keen for the next event.
Hayley Miller
Marketing & PR Manager – MPC Episodic

A fabulous event! Kudos to you Jean-Michel! Thanks for inviting the VES to be part of it. Looking forward to next year!
Lisa Cooke
Chair, Board of Directors – Visual Effects Society
Congrats on another successful conference!
Matt Workman
Owner – Cinematography Database LLC
A huge thank you to all of you for the preparation of the event and the great support on the day of the event. I had a wonderful time hosting the session, I hope you could tell! It's a wonderful gift that digital fashion got featured at RTC, I know many people learning digital fashion at the moment who are super excited about that, and given the high standard of today's discussions, it's only a matter of time that this small space gets bigger and the collaborations between fashion and real-time get more serious…
Alexis Arragon
Founder & CEO – Stylé ARRAGON
Another year – another milestone of Realtime Conference. It is unbelievable how many high-class talks, panel discussions and networking opportunities can be combined in only one event which covers not only the current but also guide you into the future perspectives of real-time.
Jan Pflueger
Founder & Advisor – advisXR
It was an honor to be invited.
David Conley
Executive VFX Producer – Weta Digital
RTC 2021, 'The Rise of the Metaverse' was Epic! As someone who has attended previous RTC events in the audience, it was certainly an honour to speak alongside those industry leaders that I admired from the audience only a year ago. In addition to learning from the very best in the real time industry, the networking opportunities have directly led to several immediate sales leads with some world leading brands.
Co-Founder – MetaVRse
Congratulations to you all on a great and polished event, with the most impressive guest list!
Alex McDowell
Co-Founder – Creative Director at Experimental Design
I have to say, I was really impressed with RTC. It was really well run and the quality of the talks were superb. I watched a very big portion of all 3 days and was really engaged. Thank you so much for letting me be a part of it, and congratulations on having created such a great experience.
Christopher Nichols
Director – Chaos Labs
The RTC conference was just amazing, congratulations! I was able to tune into a few presentations and all were great quality content. Such an innovative approach to host it all in a virtual set as well. It must have been an incredible amount of work to make this happen, thank you so much, simply amazing, way beyond all my expectations. Your contribution to the industry deserves a formal award of some kind, but for now please accept my sincere thank you.
Henry LaBounta
Senior Art Director Consultant
You planned, negotiated, gathered, and beautifully hosted another even more accomplished RealTime Conference. A success!
Jan Pinkava
Creative Director – Google / ATAP
Congratulations for the excellence in this edition of the Real Time Conference, you guys have gone above and beyond. Congratulations to all the team, these things are not easy, but it looked so seamless that it seems like you've been doing it for years!
Jose Luis Gomez Diaz
Staff Software Engineer – Walt Disney Animation Studios
The quality of the talks and overall experience was outstanding and you should feel very proud of what you achieved.
Alex Stolz
Founder and Creative Director Future of Film – Head of Film usheru
Real-Time Conference provided once again the critical insights to the next reality we are stepping into – a photorealistic Metaverse where the real and virtual merge seamlessly together and barriers for social interactions began to disappear. On behalf of myself and Varjo, we thank the organizers and everyone in the Real-Time community for setting a new global benchmark for virtual events and exceptional speakers.
Jussi Mäkinen
CMO – Varjo