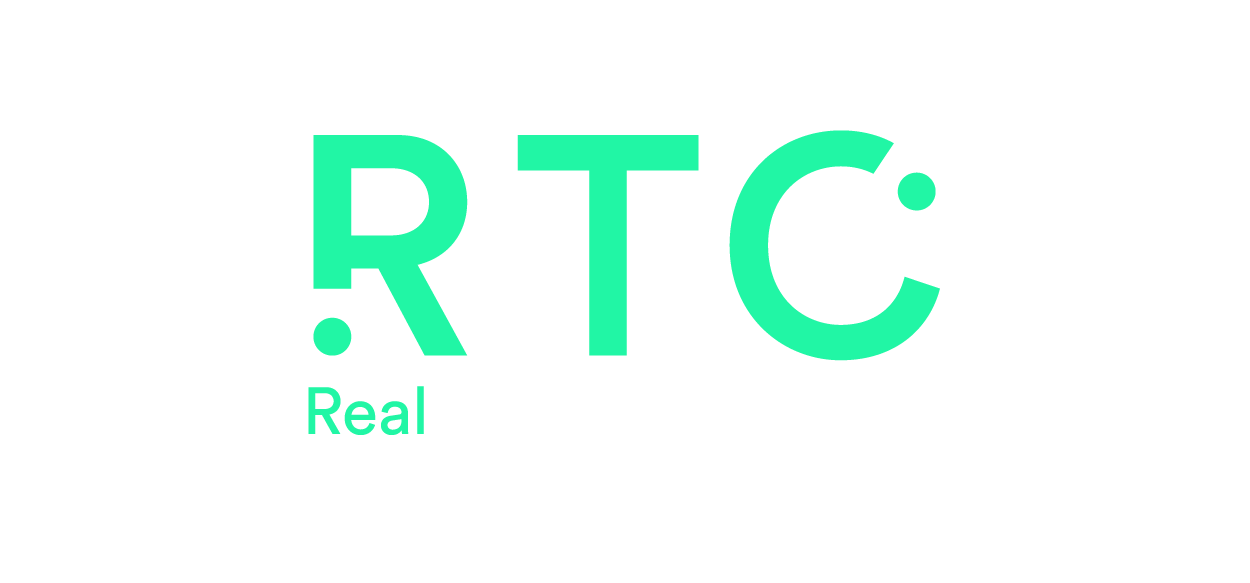 Latest Update: Feb 15th, 2023
This Privacy Policy (the "Policy") contains information about how we collect, use and disclose your personal data when you are (a) using the website www.realtimeconference.com (the "Website"), (b) purchasing a tickets for a conference or an event organized by us, (c) attending one of our conference or (d) exchanging with us by e-mails, or social media or otherwise (together, the "Services").
This Privacy Policy also covers our use of cookies and tracking technologies, such as pixels and beacons (together, the "Cookies"). For the purpose of this Policy, we consider that your Cookies are personal data, regardless of applicable laws. The definition of what constitutes personal data is subject to the laws applicable in your jurisdiction, and this Policy shall be interpreted in accordance with applicable laws.
If you have any questions regarding the processing of your personal data, you can e-mail us at , or reach us by mail at the following address:
Privacy Officer
910 Riverside Drive #7B
New York New York
10032, United States
What types of personal data does RealTime Conference collects, and why?
With your explicit consent, we collect the following personal data about you.
Please click here for more information on the Cookies that we collect.
Category
Description
Explanation

Registration Information

Name, postal address, e-mail address, phone number, name of affiliated company

We need this information to register you as a participant to our conference(s).

Payment  Data

(if applicable)

Transaction data (date of payment, confirmation of payments, etc.)

We use Stripe and/or Eventbrite to process your payment. Stripe and Eventbrite do not give us access to your credit card data, but we have access to transaction data as required to confirm your payment – this includes a copy of your invoice,
your name and e-mail. You can read Stripe's privacy policy here and Eventbrite's privacy policy here.

Participation Preferences

(Optional)

Subjects of interests to be discussed at the conference.

We request this information so that our speakers can adjust their content based on the preferences of the participant.

Networking preferences

(Optional)

First name, last name, title, company, e-mail address and phone numbers will be shared with other participating attendees. Participants may also upload a picture.

Participants may opt-in to the sharing of their contact details with other participants for networking purposes.

Newsletter

E-mail address

Consent to receive e-mails

If you consent to receive our newsletters, we will send you e-mails about update and marketing content. You can unsubscribe at any time.

Questions

Comments &

Participation Data

If we decide to host an event online, we will keep a recording of this event, chat and instant messages during the event, as well as the name you use.

Some of our events are video recorded and audio recorded. We use this material for marketing purposes and for broadcast. If the questions are asked at the end by the participants, we try not to record them or we do not use them as part of our marketing material. However, there may be cases where we will not be able to edit your questions out of the material. When we host events online, we will have access to the information that you share as a participant to us, such as through instant messages.
We also collect your personal data based on our legitimate interests (or implicit consent, depending on where you are located and which legal grounds apply), . The table below contains an overview of the personal data we collect on these grounds.
| | | |
| --- | --- | --- |
| Category | Description | Explanation |
| Business Communication | E-mail | We may communicate with you through the e-mail address that you shared with us as part of the registration process for any important communication that you should be aware of, including changes to the agenda, cancellation, security issues, etc. |
| Electronic Data | Electronic data includes IP addresses and information automatically collected about your operating system. Electronic Data can allow us to know your approximate location (nearest city). | We collect electronic data to fix bugs, ensure the security of our website and for analytic purposes. |
If you communicate with us by e-mail, mail or social media, we will collect the personal data that you share with us for this purpose, and to respond to your inquiries.
Please click here for more information on the Cookies that we collect.
What Cookies do you use and why?


We use cookies in order to provide you with our services, to include social media features on our website and to analyse our traffic. We use both first-party and third-party cookies installed by partners on our Website.
We collect Cookies in each of following categories:
| | | |
| --- | --- | --- |
| Type of cookie | Description | Examples |
| Necessary | These are necessary for our Services to function as intended, and to be secured. Security cookies are used to protect data from third parties and to prevent fraud. Process cookies help to make our Website work as intended, such as to order tickets. These generally do not require your consent to be installed | We use a cookie called PHPSESSID that preserves user session state across page requests. |
| Preferences | Preference cookies are used to remember information that change the way our Website behaves or looks for you, such as preferred language or the region you are in. | We use cookies to remember your consent to install cookies when you use our website. |
| Statistics | Statistic cookies are used to gather general aggregated data about features or properties of a website to determine whether they are popular, or if they function as intended. | Google Analytics' main cookie is called _ga and is a statistic cookie. Click here to learn more about our user of Google Analytics. |
| Advertising | Advertising cookies are used to track users across websites so they can receive better targeted ads, and to target the success of such ads. | Collect is a pixel that enables us to understand what browser and device (ie mobile or desktop) the user is using and which website or social media platform they have used, alongside ours. |
Do you use Google Analytics?
Google Analytics is Google's analytical tool that helps us to understand how our visitors engage with our Website. It uses a set of cookies to collect information and report site usage statistics without allowing RealTime Conference to identify individual visitors. The main cookie used by Google Analytics is the '_ga' cookie.
In addition to reporting site usage statistics, data collected by Google Analytics may also be used, together with other advertising cookies, to help show more relevant ads on Google (like Google Search) and across the web to measure interactions with ads.
We do not currently use Google Remarketing or Google AdWords for interest-based advertising purpose, including re-targeting.
To whom do you disclose my personal data ?
We do not sell your personal data to data brokers. We do share your personal data with certain types of third parties as explained in the table below:
Category

Information shared

Explanations

Financial Partners

Transaction data (e.g. price of purchase)

Electronic data  (e.g. IP addresses)

We share such data with financial partners to complete payments of your tickets to attend conference.

IT Providers

Registration information and other data processed through our Services

IT providers are used to perform functions such as hosting our Website, and as a result, are processing your personal data.

Telecommunication Video Providers

Questions

Comments &

Participation Data  (including recordings of events)

We may offer our events and conferences available online through teleconferencing technologies such as Zoom and Swapcard. We may use different service providers depending on the circumstances. You can review Zoom's Privacy Policy here and Swapcard's Privacy Policy here. Zoom and Swapcard do not use customer content for advertising purposes and does not sell your personal data.

Marketing Partners (including social medias)

Cookies and electronic data

E-mails

We share information about your use of our site with our social media, advertising and analytic partners through cookies, and they may combine it with other information that you have provided to them, or that they have collected when you used their Services.

Other Attendees

First name, last name, title, company, e-mail address, phone numbers.

If participants opt-in to share their information for networking purposes only.

Service Providers

Registration information

We use third parties such as Eventbrite to generate tickets and to check you in to our events, including with a barcode. You can read Eventbrite's privacy policy here.

Law enforcement and other authorities

Strictly as requested in a valid court order or as required by the law

We may receive requests by authorities to access your personal data. We will validate that the request is licit before responding. When possible, we will advise you.

Other attendees

First name, last name, title, company, e-mail address, phone numbers.

If participants opt-in to share their information for networking purposes only.
We share your personal data with our financial and legal advisors or auditors if there is a legitimate reason for us to do so, or if we are required to do so to defend our rights and interests.
In the case of a merger or acquisition, sale of assets, corporate reorganization, bankruptcy filing, insolvency procedures or similar circumstances, your personal data is considered our assets and property. In these circumstances, ownership of your personal data may be transferred or we may have to share some of your personal data to conclude, negotiate or discuss with third parties. We will only share what we are required to share for these purposes.
How do you keep my personal data secured?
We deploy commercially reasonable technical security controls to ensure the security of your personal data while you are using our Services, and based on the risks identified. However, the Internet is never entirely secure, and we encourage you to take precautions, such as not using unsecured connection when processing a payment.
Where do you store my personal data?
Our Website is hosted on Google Cloud servers in the United States. However, our suppliers and third parties may process your personal data internationally.
Can I withdraw my consent for marketing communications?
You can withdraw your consent to receive marketing communications by e-mail at , or directly from the e-mails that you receive from us.
How long do you retain my personal data?
We retain personal data for as long as necessary to provide you with the Services, or as required by applicable laws, whichever is longer. As it relates to Cookies, we use both persistent and session cookies. Session cookies are deleted once you close your browser, whereas persistent cookies remain active on your device for some time. Google Analytics stays installed on your device for 2 years. This allows website to track you for analytic purposes, as well as for marketing purposes.
Can I manage my Cookie preferences?
You can always manage your cookie preferences. However, some functionalities may require Cookies in order to perform as expected, or for security purposes, such as for payment processing. You can control your cookie preferences through your browser. Depending on the browser that you are using, different instructions are applicable. Click on your browser for more information:
Google Chrome

You can also browse on Incognito Mode while using Chrome.
Do I have any rights over my personal data?
Yes. Depending on where you are located, these may vary. We recommend that you consult the websites of regulatory authorities in your jurisdiction to determine the extent of your rights. These rights may include:
The right to access the personal data that we hold about you;

The right to be informed about how we process your personal data, including with whom we shared it;

The right to rectify your personal data if they are incorrect, incomplete, invalid or ambiguous;

The right to object to the processing of your personal data;

The right to request the erasure of your personal data

The right to data portability
All of these rights are subject to limitations, exceptions and applicable laws in your jurisdiction. You can exercise your rights by e-mail at or by mail, at the above address. Before processing your request, we will need to identify you. We will use the personal data available to us whenever possible, but we may have to ask for additional personal data in certain circumstances. We will respond to your request within 30 days, and if we cannot accept your request, we will provide you with explanations. We will also inform you of how you can contest our decision in your jurisdiction. These requests are free.
If you are not satisfied with our request, you can contact your local data protection authorities to make a complaint at any time.
Can we change this Policy?
Yes. We may need to modify this Policy to reflect new processing activities, adapt to new laws and regulations, reflect technological changes or corporate changes, such as a result of a merger and acquisition. In case of material changes, we will send an e-mail to individuals who have shared with us their contact details. You can view the date of the latest update at the top of this page, and you can always reach out to us at , should you have any questions. Your continued use of the Services is deemed an acceptance of this Policy.